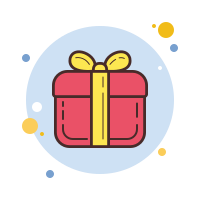 The idea is simple: a thoughtful gift changes everything.
Closing gift exchanges are a tradition as old as the industry itself. There is work that goes into buying a home, both the clients and the realtor share it. A closing gift, it's the real deal-sealer. A job well done by all. A final moment shared that allows the stress of the last few weeks to lift away and as the future becomes us all.



So, what is the perfect gift?
You have a few options:
From the heart.

Functional.

Tasty.


Where do you find the perfect gift?
Variety is the spice of life:
Always give the same great gift (Can't go wrong with perfection).

Search for something meaningful and unique to each client ( Beautiful really).

Use a service like Evabot.ai to help source, ship, and gift. (The wow factor automated.)



When is the best time to present a gift?
This is pretty open-ended here. The only thing we suggest is, do not bring gifts to a closing. Gifting in front of non-receiving parties can make for an awkward and rushed exchange.
We suggest taking your time. Let it be a surprise. Let it be a natural moment to take in.



How about the friends who referred their friends to the agents?
This is where a company like Evabot.ai comes in very handy. We mention this company/operation twice because they are solid, the gifts are spot on (functional & thoughtful), and our recipients always thank us twice.
Eva makes it easy to send a branded gift box, along with a video message, for around $35 and up. You spend near-zero time window shopping a catalog. Instead, you set gift-type preferences, then Eva builds the box for you.
Easy as 1,2,3:
Step 1) Set up gift-type preferences.
Step 2) Choose to whom then send.
Step 3) Wait for the thank you email/note/call and then the continued referral business.
Evabot.ai makes gift-giving simple, thoughtful, and affordable. You can even the process of collecting testimonials right through the app. Depending on the day you're reading this, they are giving away a free $25 credit to new customers. Just walk through the demo here, and it will take you to the coupon.


How much to spend on a gift?
The key with gifting is to respect the client's ways of doing business. Think of the feelings of all the people who are present when the gift is given. When it's a more meaningful relationship, take the time. When it's a more structured transaction, be present, not cute.

The idea is simple: a thoughtful gift changes everything.

Disclosures.IO
From coming soon to offer-accepted. Sell faster for the highest price.